Overview
As one of the nation's largest fast growing unions during the 1990s and early 2000s, the Service Employees International Union (or SEIU) has come under fire over the last several years.

As a result of a leadership transition in 2010, the SEIU's growth has largely stagnated. This is despite spending more than $100 million of its members' money to unionize fast-food workers.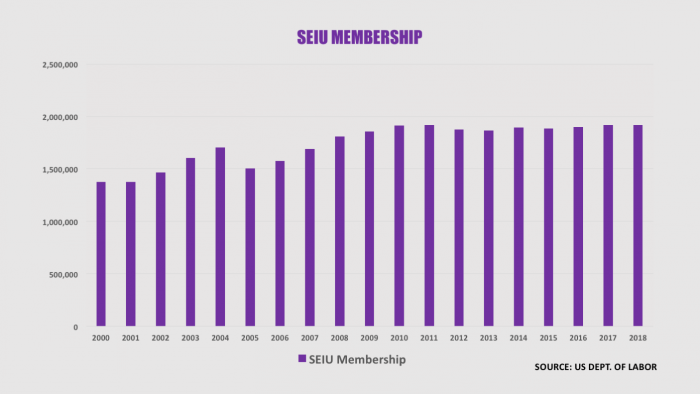 Most recently, the SEIU and its leadership have been embroiled in controversies ranging from
sexual harassment
of female SEIU staffers (as well as
retaliation against 'whistleblowers'
who report sexual misconduct) to alleged "
union busting
" by the SEIU own staff union.
Additionally, numerous SEIU local officers have been
convicted of or pled guilty
to crimes conducted in office, including stealing their mostly lower-wage employees' dues money.
SEIU Charges & Trials
Like other unions, the SEIU has rules and regulations that all officers and members must follow.
These rules and regulations are found in the SEIU's 70-plus page international constitution.
If a union member were to violate the SEIU's rules, the SEIU can place the individual(s) on trial.
The specific "crimes" that a member can charged with are found on pages 36 and 37 of the union's constitution and comprise such crimes as:
Attempting to kick the union out of the member's workplace;
Attempting to replace the SEIU with another union;
Working during a SEIU strike; and…
More…
Here are the specific crimes members may be charged with: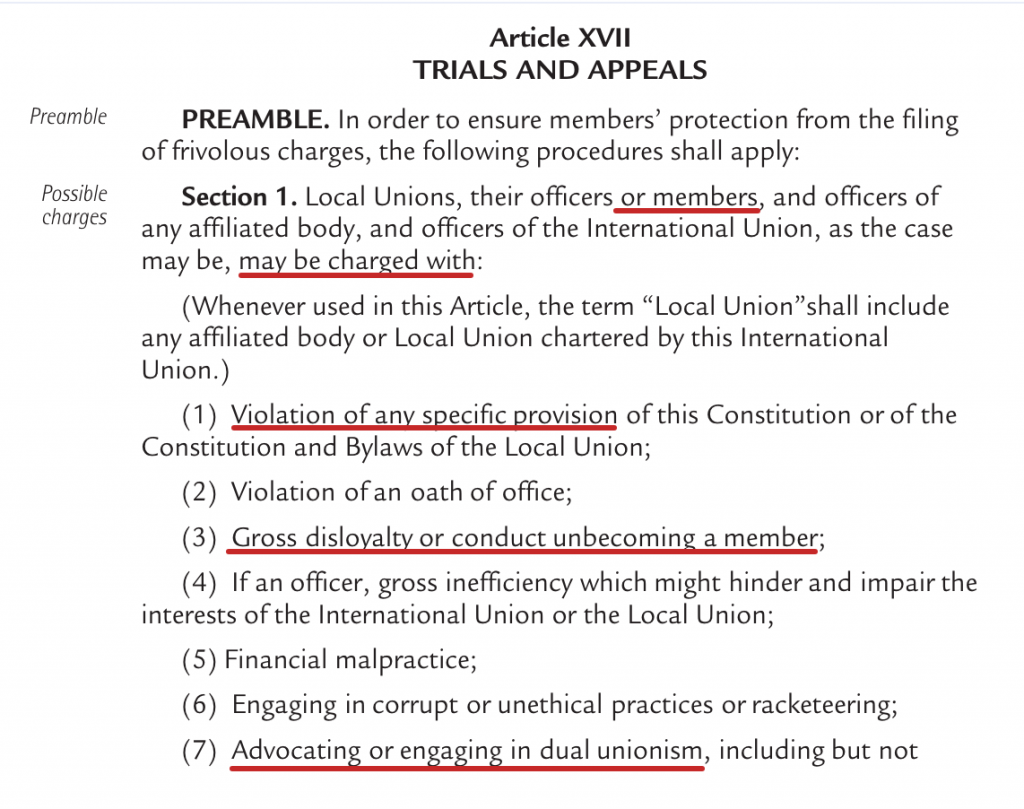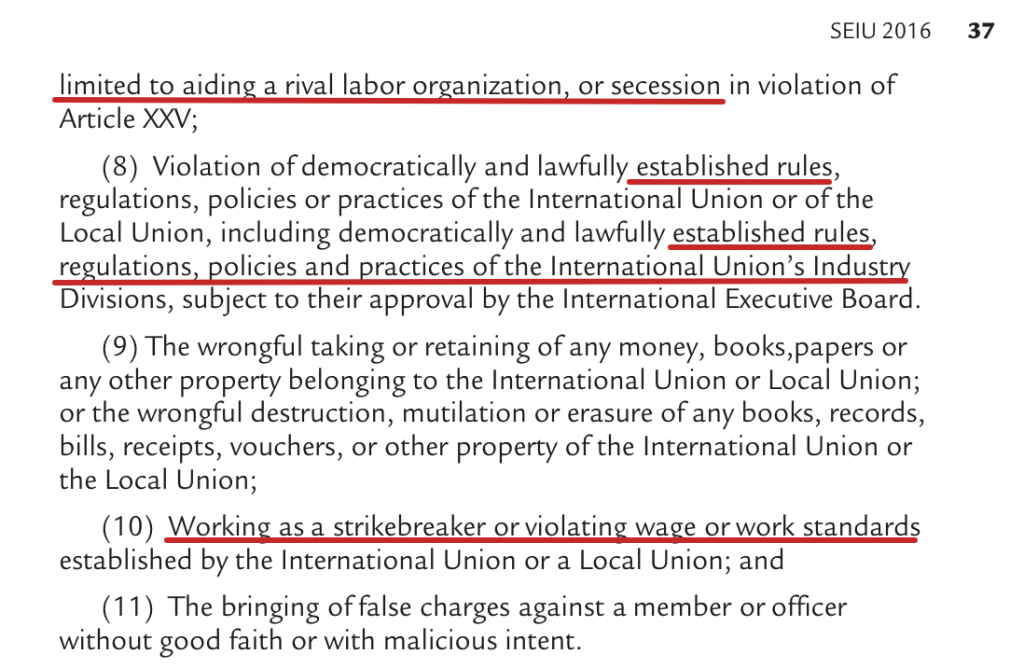 SEIU Constitution Bylaws on Scribd
SEIU-Related Articles:
— We Hear You: 'I Also Had My Signature Forged by SEIU'
— Lawsuit Alleges Another Sexual Scandal inside SEIU
— SEIU-UHW Union Execs Slammed In Sexual Harassment Suit
— SEIU's Sexual-Harassment Scandal Just Got A Lot Messier…
— SEIU Bosses Ignored Staffers' Sex-Harassment Claims For 20 Years
SEIU Finances
The Service Employees International Union (SEIU) is a union that has many layers—from Districts to Local Unions—that all funnel moneys from membership dues to the SEIU "international" headquarters in Washington, D.C.
Like nearly all other unions, the SEIU's headquarters collects a "per capita tax" from its subordinate bodies (e.g., districts and locals).
A per capita tax is a "per person tax" each subordinate body pays per member to the international union.
For example, in 2018, SEIU subordinate bodies sent nearly $290 million to the SEIU in Washington, D.C.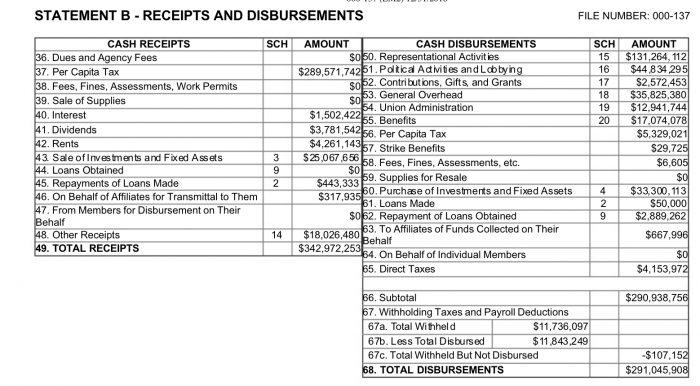 This is the SEIU's most-recent filing (2018) to the U.S. Department of Labor:
SEIU Int'l LMs 2018 on Scribd
---
Shame on SEIU by Avery Horton, a former SEIU union official