Visit

IAM Facts

on Facebook.
Like other industrial unions, the International Association of Machinists and Aerospace Workers is an old union that has had its problems growing with the 21st Century.
Despite its one-time status as a major industrial union, the International Association of Machinists (or IAM, as it's commonly referred to) is a fraction of its former size, with only 330,000 active union members today–nearly 70,000 less members than it had only a decade ago.
Spending more than it takes in
Like some other unions, the IAM has a history of its high-flying executives spending more money than the union takes in. For example, in 2017, the IAM "Grand Lodge" (as the IAM national union calls itself) took in over $180 million from its members and "local lodges."
However, according to records on file with the US Department of Labor, the IAM spent over $193 million, on the running of the union's business.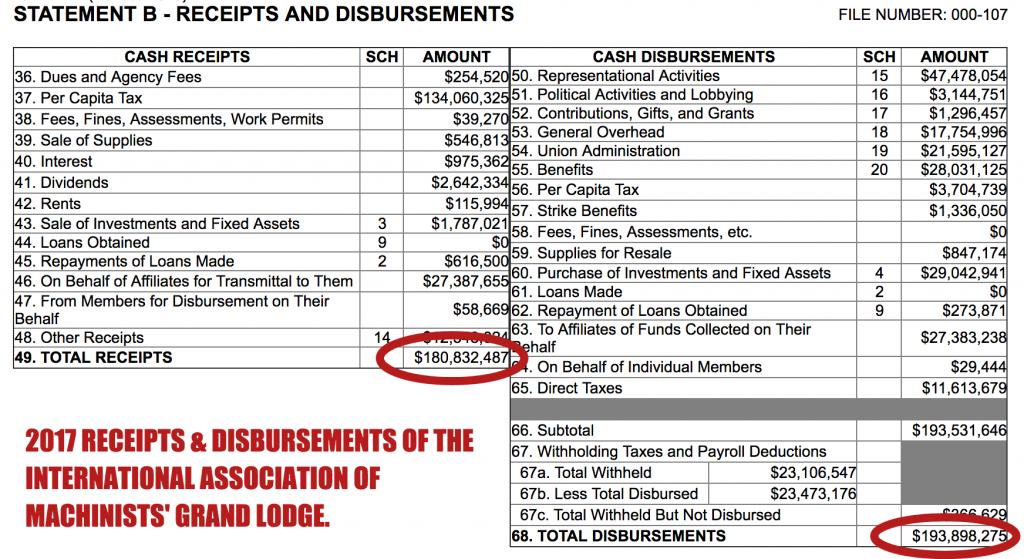 This includes, of course, union officers and union staff (which include cooks, housekeepers, maids, and pilots), their benefits and pensions, as well as the buildings, the IAM's resort/training center and a fleet of cars as well.
– To view the 2018 Machinists' $75,000 Club, go here.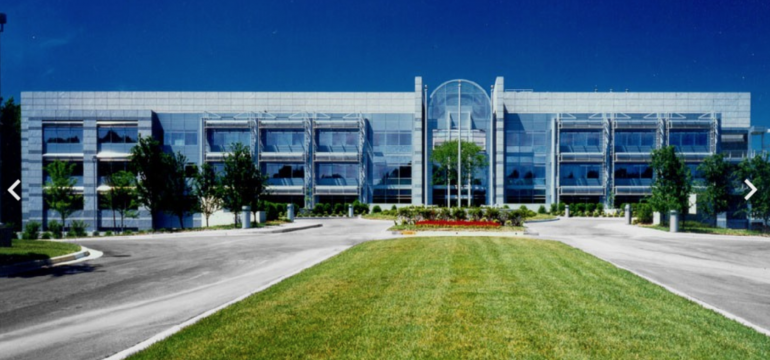 Underfunded Pensions
Like other unions throughout the U.S., the Machinists' union maintains a multi-employer pension fund that is severely underfunded–which means, when union members go to retire, they may very well find the union does not have enough money to keep the promises they were promised.
For example, according to its most recent IRS 5500 form (which can be accessed through FreeERISA.com), the IAM National Pension Fund had over $10.6 billion in assets as of December 2016. However, it had nearly $21.4 billion in liabilities.
[View the IAM's
entire report
for the IAM National Pension Fund.]
This means the fund needs over $10.7 billion to meet its pension obligations.

The IAM's Rules
Like other unions, the IAM mandates compliance with its rules. These rules are spelled out throughout nearly 200 pages of the union's international constitution (below).
If any IAM member violates the IAM's rules, the IAM can place that member on trial (see page 147 through 156 of the IAM constitution).
If a member is found guilty at a union trial, the union can issue monetary fines against the guilty member.
For example, as a result of members crossing union picket lines during a Caterpillar strike, the Machinists union fines ranged from several thousand dollars to up to $30,000.
[See also:
Dozens fight union fines over strike at Joliet Caterpillar plant
]
Contract By Default
Like other unions, Machinists union members can get stuck in contracts despite a majority rejecting the contract. This is referred to 'Contract by Default.'
In Article XVI of the Machinists' constitution (page 62) the union policy indicates that the IAM's members must have two thirds of the members authorize a strike. Even if a majority reject the contract, if there is not two thirds voting to authorize a strike, members can end up with the contract.
Here's how the IAM explained in one circular to its members: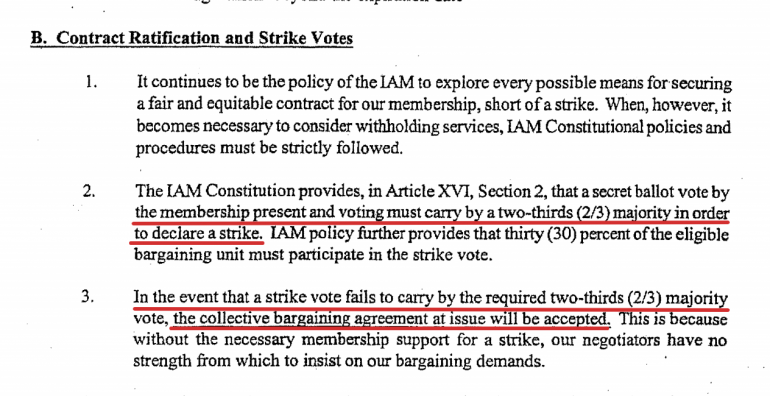 IAM Constitution 2012 on Scribd